Class of 2023
Caps And Gowns
Orders from Jostens (our cap/gown vendor) will be taking place on campus on Thursday, 11/3 and Friday, 11/4. Information will go out in Senior Homerooms on Friday, October 28. You may also place your order online at jostens.com (Link to WHS page on Jostens.com: https://www.jostens.com/apps/store/customer/1004621/Woodbridge-High-School/).
Jostens will be here on campus to collect orders Thursday, 11/3 and Friday, 11/4 in the main quad during break and lunch. You can bring your completed order form with your payment, or you can order online until Sunday, November 20th. After this time, the prices increase.
The "Standard Package" for $22.00 ($24.70 with tax and handling) is the only package required for the graduation ceremony (link to order standard package). The other packages have the option to add on keepsake tassels, announcements, apparel, etc.. The Standard Package with Cap, Gown and Standard Tassel will be delivered to school the week of graduation.
Any questions, or to order by phone, call 1-800-JOSTENS. 
SEnior Class Council InstaGram
@whsclassof23
Graduation Announcements, Class Rings, ETc.
Jostens.com or call 1-800-JOSTENS
graduation speaker opportunity
Image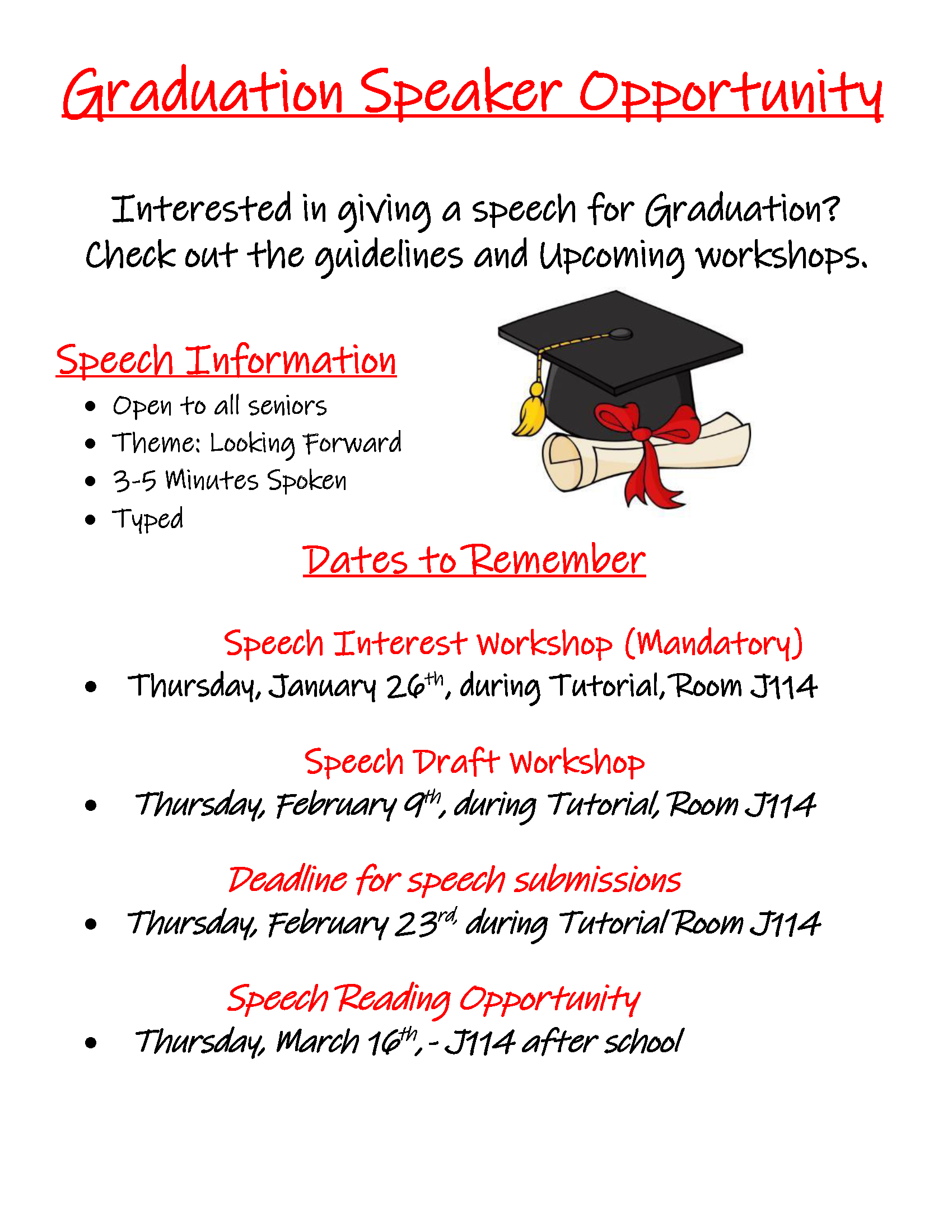 GRAD NIGHT
Grad Night is an organized event for the graduating Seniors.  It is a way for them to have a safe, sober, and spectacular way to celebrate their achievement.  You may visit the website at https://woodbridgegradnight.org for further details. Not affiliated with IUSD & WHS. 
Message from the Grad Night committee: 
Hey Seniors,
We are excited to bring you Grad Night 2023 We sincerely hope to see every WHS Senior there!  Find out everything you need to know about Grad Night 2023in the link below.  Please register ASAP as the deadline is November 4, 2022. Here is the link to the Registration Google Doc: 2023 Grad Night Registration Form