Class of 2021
Senior Portraits
South Coast Photographic is our vendor for Senior Portraits. Families should look for a mailer around mid-August with more information about your Senior Portrait time. Woodbridge seniors are scheduled from August 17th - 22nd. Contact South Coast Photographic with any questions.
Letter from South Coast Photographic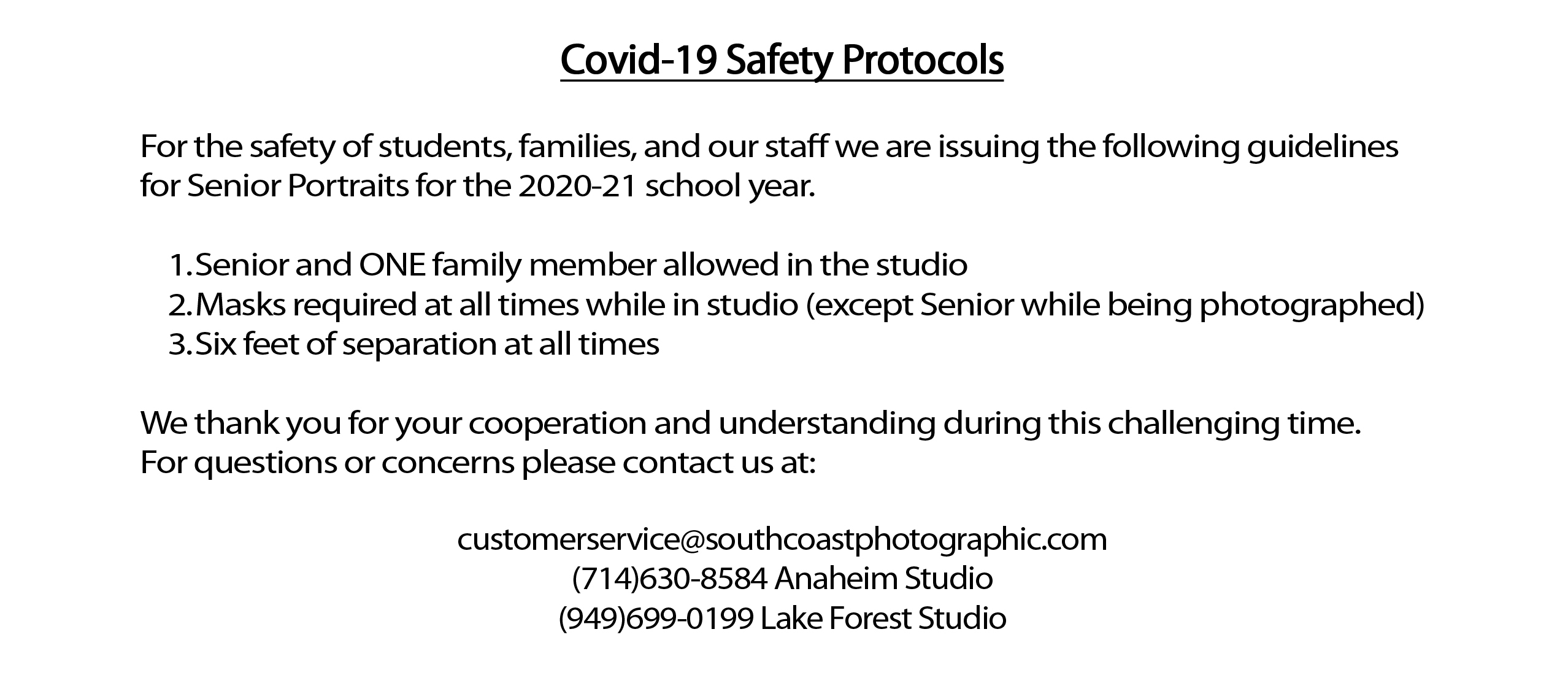 Caps, Gowns, CLASS RINGS, announcements
The deadline to order your caps and gowns and senior products was last Saturday, October 31st. However not every senior has ordered, so Jostens is extending the deadline until November 14th at midnight. Go to: Jostens.com and you can order anytime up until November 14th. Avoid any late fees and get your order in now. If you have any questions, please contact Steve Chase @ Jostens at (714) 751-0260 or chases@jostens.com.
Order by phone: 800-JOSTENS (800-567-8367)
Order in person at the local Jostens office near the John Wayne Airport (by appointment only). Call (714) 751-0260 for an appointment.
Remember, the standard "cap and gown unit" (which includes a regular "21" tassel) is the only item required for graduation. Order now and get the group discount and before the prices increase on November 1st. If you have any questions, or you would like to place orders for just a tassel, just a cap, etc., please call our Jostens rep Steve Chase at (714) 751-0260 or email at: chases@jostens.com
Class Rings: see the flier below.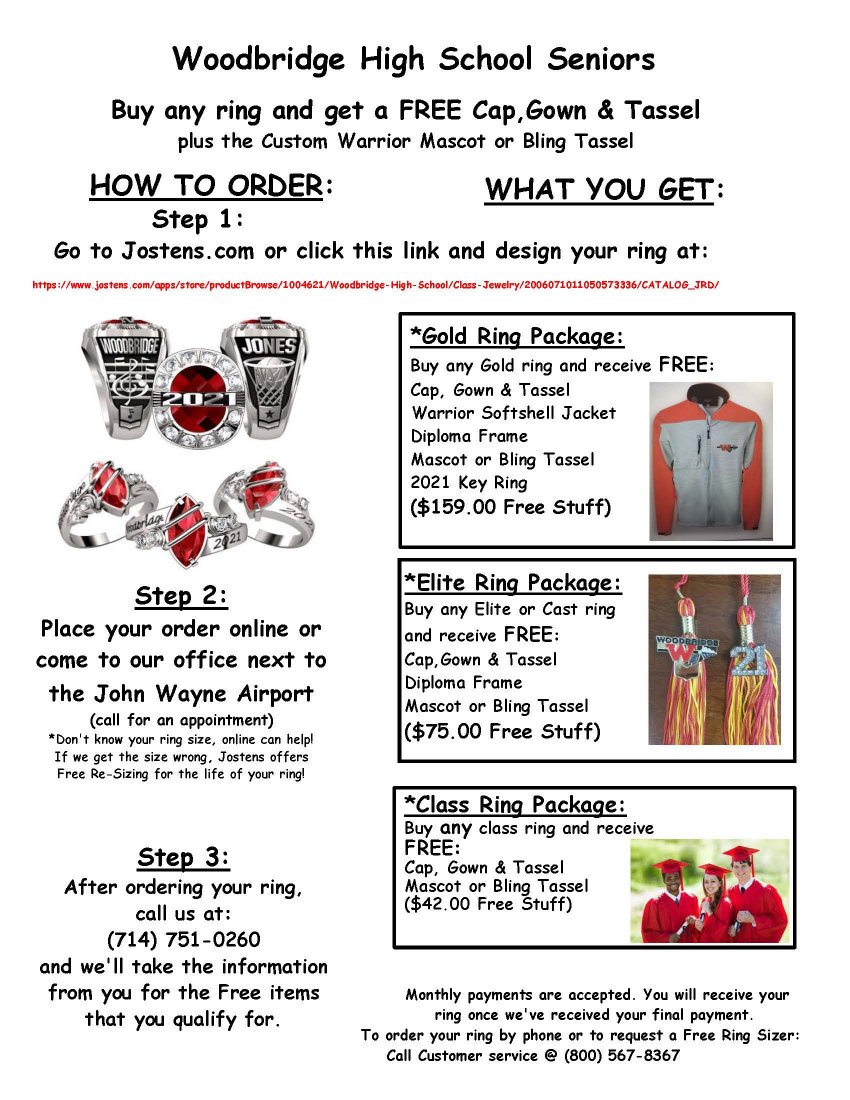 GRAD NIGHT
Grad Night 2021 will be held on June 3, 2021!
Tickets are only being sold through September 30, less than two weeks away. Buy your ticket today!
Register, purchase your ticket, and find out more about Grad Night here:
https://woodbridgegradnight.org
Find out who's already going here:
https://woodbridgegradnight.org/whos-going