Class of 2022
Congratulations on being part of Woodbridge High School's fortieth graduating class!
Senior t-shirts
Senior t-shirts are available for purchase on the Woodbridge Webstore until Sunday, August 29th at 11:59pm.
Senior Portraits
South Coast Photographic is our vendor for Senior Portraits. Contact South Coast Photographic with any questions. See the information below.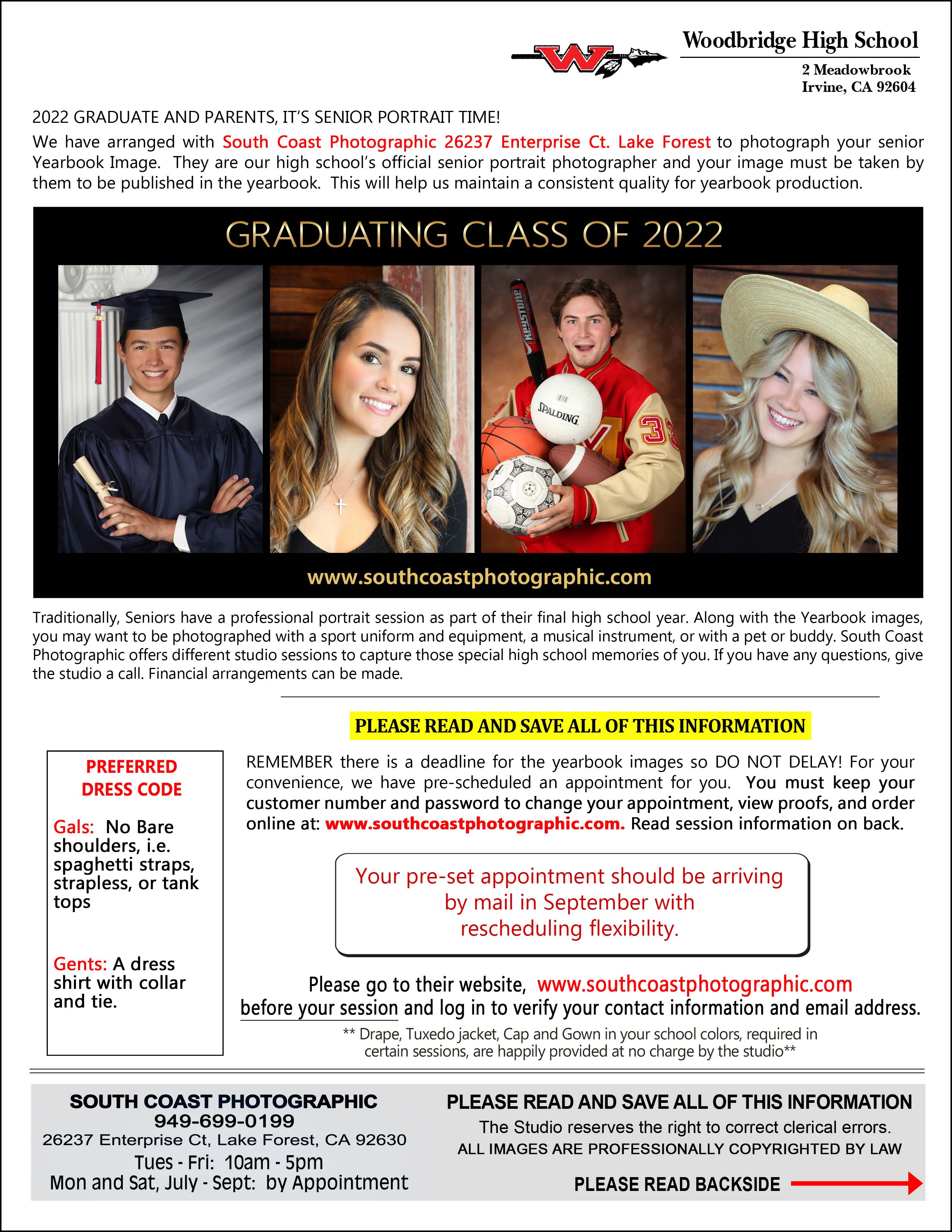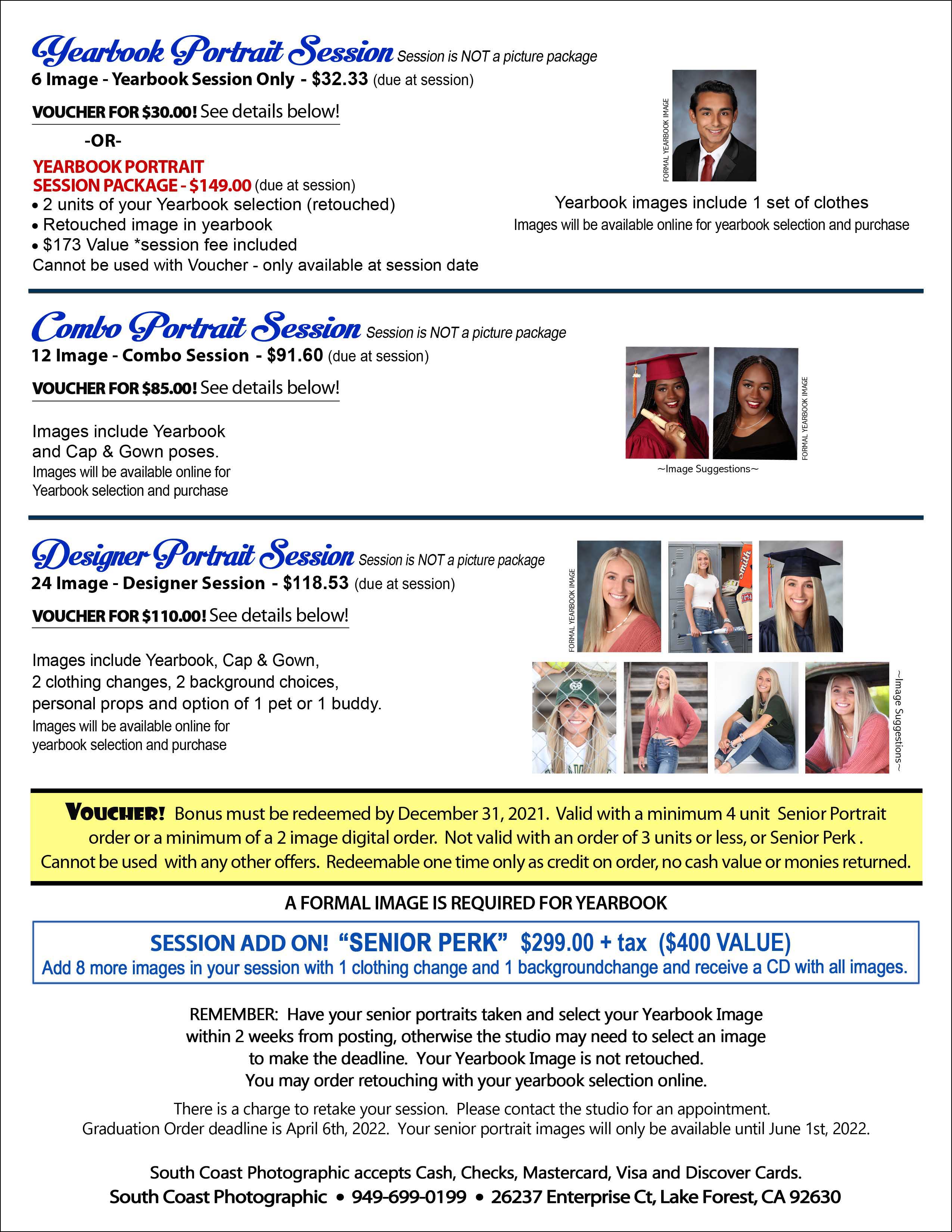 Caps And Gowns
The standard "cap and gown unit" (which includes a regular "22" tassel) is the only item required for graduation.  Jostens will be sending out information about cap and gown orders (as well as announcements, class rings, etc.) this October, with orders collected on campus November 4th and 5th during break and lunch.
GRAD NIGHT
Follow our Instagram account for the latest updates: @woodbridge.gradnight
Visit our website: woodbridgegradnight.org
NOTE: The Grad Night event is not a Woodbridge High School or IUSD event.  It is organized, planned, and staffed entirely by the Grad Night Committee.  All questions should be directed to WoodbridgeGradNight@gmail.com .