Class of 2021
Senior Portraits
South Coast Photographic is our vendor for Senior Portraits. Families should look for a mailer around mid-August with more information about your Senior Portrait time. Woodbridge seniors are scheduled from August 17th - 22nd. Contact South Coast Photographic with any questions.
Letter from South Coast Photographic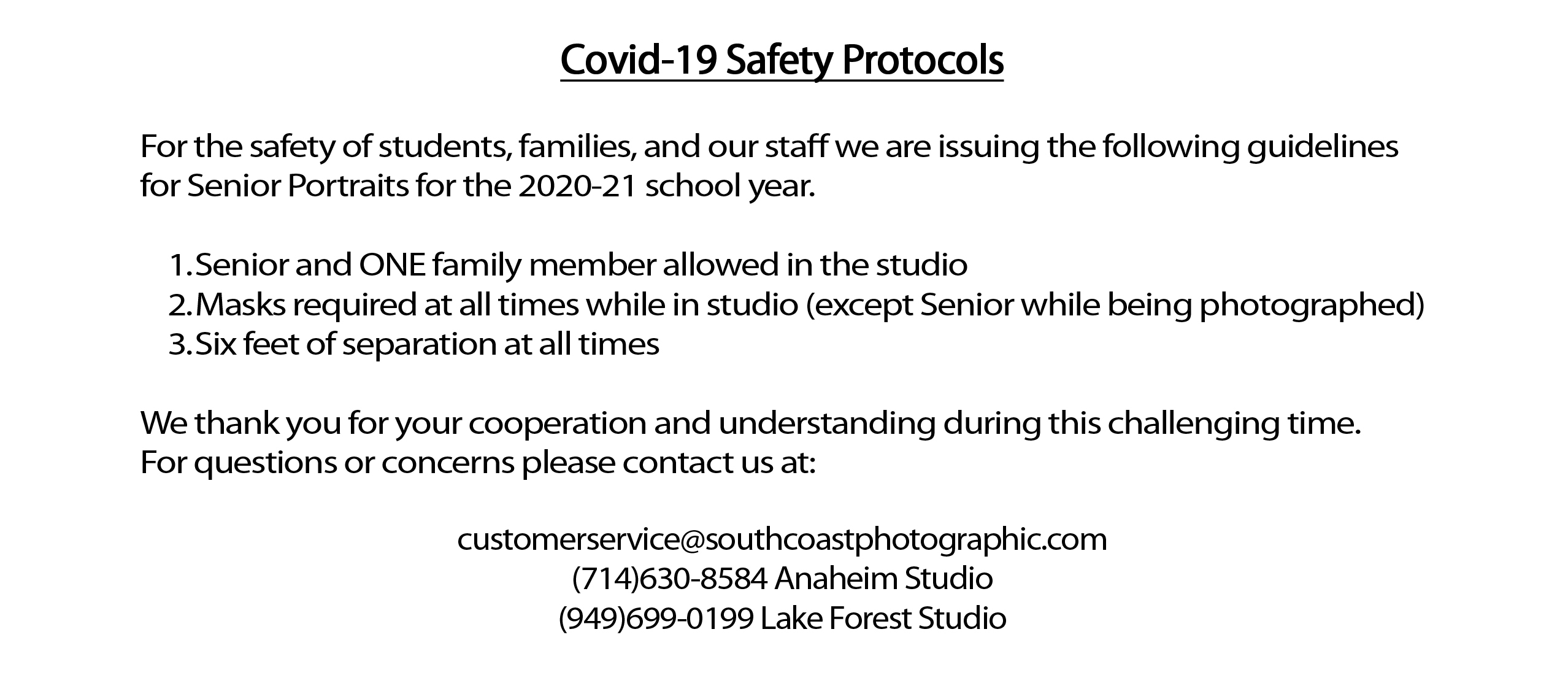 Caps, Gowns, CLASS RINGS, announcements
Jostens is our vendor for caps and gowns as well as class rings, announcements, and other senior items.
ORDER CAPS AND GOWNS: The deadline to order caps and gowns is December 11th, 2020 at the Jostens website. More information will be coming the week of October 19th.
Contact information: visit jostens.com to place your order. Contact our rep, Steve Chase, at chases@jostens.com or the local Jostens office near John Wayne Airport, phone (714) 751-0260.
Class Rings: see the flier below.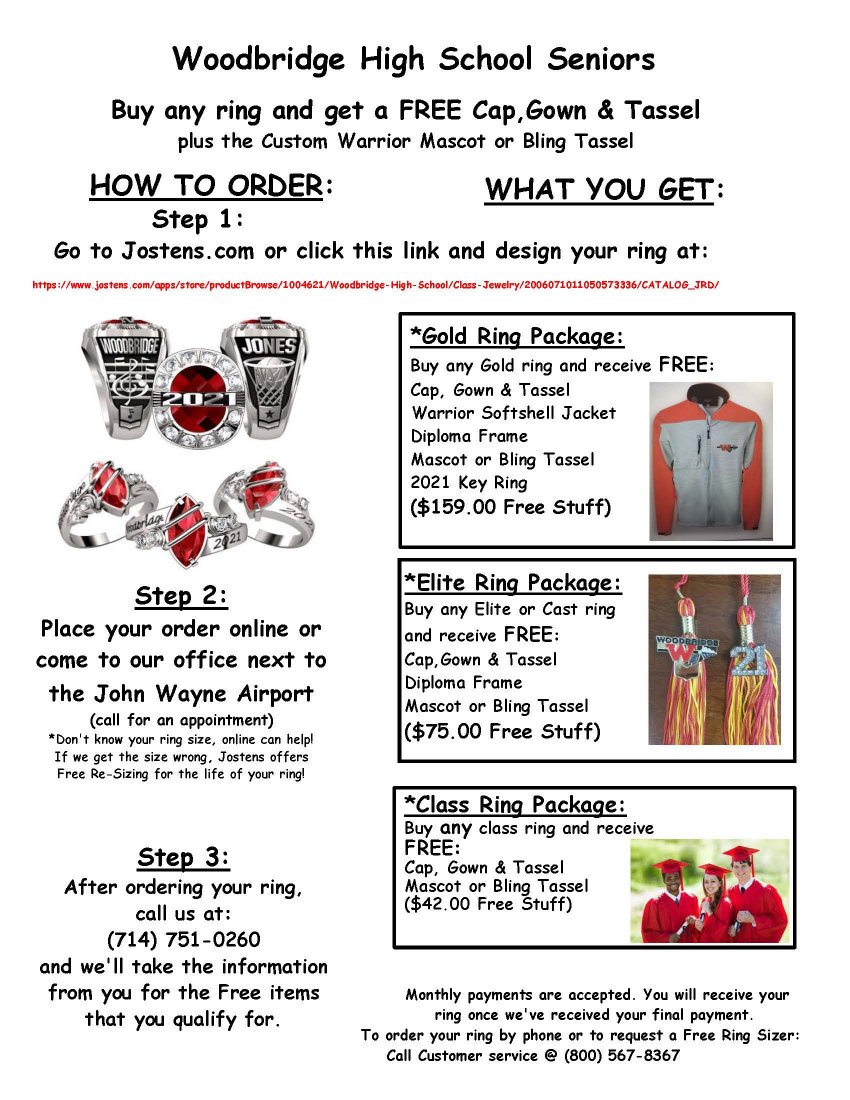 GRAD NIGHT
Grad Night 2021 will be held on June 3, 2021!
Tickets are only being sold through September 30, less than two weeks away. Buy your ticket today!
Register, purchase your ticket, and find out more about Grad Night here:
https://woodbridgegradnight.org
Find out who's already going here:
https://woodbridgegradnight.org/whos-going