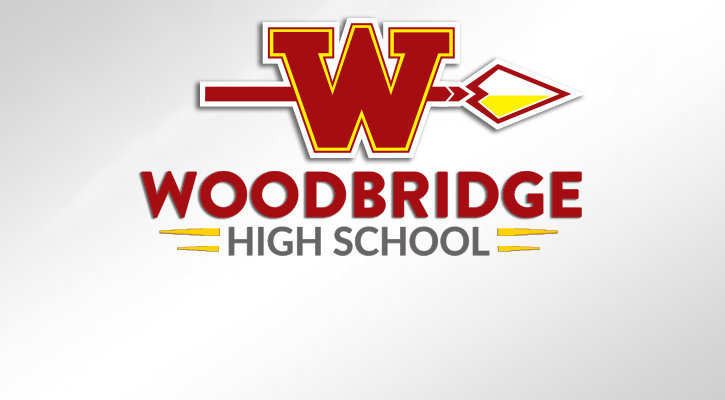 Warrior Community, 
As you have heard, the Irvine Unified School District has announced that schools will reopen for in-person learning for high school students in the Hybrid Model beginning Thursday, September 24.  We are very excited to have our students back on campus and have been busily working to create the safest environment possible for their return.  Below are some details about our Hybrid Transition that we hope will answer many of our family's questions or concerns.  
SCHEDULE
In order to be fully prepared for this transition two non-student staff development days were relocated to the beginning of that week.  Below is an updated schedule for the week of September 21.  
COHORT ASSIGNMENTS
As previously stated, the Hybrid Model will only have half of the student body on campus during any day of instruction.  To accomplish this we have divided the WHS student body into two cohorts by their last name.  Those cohort divisions are below. 
Cohort A: Last name A-Le
Cohort B: Last name Li-Z
Prior to the first day of school, every section in our schedule was balanced to ensure that ~50% of the class list contained students from cohort A and ~50% from cohort B. In a typical week cohort A students will be in-person on Tuesday and Thursday, and cohort B students will be in person on Wednesday and Friday. If your family has a compelling reason for wanting to change your student's cohort assignment, please fill out the form here and we will review your student's schedule to see if space is available.  Please know in advance that cohort changes are extremely difficult and highly unlikely, and will only be considered for the most compelling reasons. 
SITE CLEANING AND AIR QUALITY UPGRADES 
The WHS Custodial staff has been preparing for our transition to the Hybrid Model.  Enhanced cleaning tools and disinfectants are purchased and stocked, and new cleaning protocols are established, to ensure that all high-touch surfaces and areas are cleaned each day.  Each classroom's HVAC system has also been thoroughly serviced and recalibrated to pull in fresh air from outside in compliance with CDC guidelines.  Additionally, all HVAC systems have been equipped with upgraded industry standard MERV 13 air filters.  As a final upgrade, an additional independent HEPA air purification unit has been placed into each classroom to support air quality and cleanliness. 
STUDENT PROTOCOLS AND TRAINING
During Homeroom on September 23 all students will participate in a Hybrid Model safety training to ensure they are prepared to be on campus starting September 24.  During this training students will learn about their self-screening protocol, mask requirements, hand washing/sanitizing processes, desk-cleaning options, paths of travel on campus, and snack and lunch expectations.  In addition, during each students first day back on campus each teacher will review specific safety procedures and expectations that are unique to their room and location on campus. 
CAMPUS MODIFICATIONS AND STATIONS
All students will be required to wear a mask at school each day.  Should students forget a mask they will be available at a station in the front of the school, near the flagpole. 
When traveling to class students will need to follow designated directional hallways and staircases, designed to limit the likelihood of grouping and bumping during passing periods.  All balcony walkways and staircases are now unidirectional. Signs are placed at their entry points, and arrows are painted on the ground, to help clarify their use for students.  A map of the walkways will be provided during the Homeroom training. 
Upon entering classrooms, students will be required to use a hand sanitizing station and have access to sanitizing wipes to clean their workspace.  All extra furniture has been removed from classrooms to ensure maximum spacing and distance between students.  Students will sit in assigned seats and will enter and exit classes in an organized manner.  In unique rooms, in which this type of spacing is not possible, all desks have been equipped with tri-fold Plexiglas barriers for each student seating area. 
HEALTH OFFICE AND ILLNESS ROOM
The current WHS Health office, in the Main Office, will only be used for the administration of medication and first aid needs.  Students who become ill on campus will be taken to a separate Illness Room, eliminating the need for an ill student to engage with the general student body or staff, and allow for immediate parent or guardian pick-up. 
CHROMEBOOKS AND TEXTBOOKS
Students will not share any equipment or supplies on campus.  Because of this, all students are expected to bring a Chromebook or personal laptop to campus each day, fully charged, for use in each class.  Should your student need to check out a Chromebook, they are available at the Media Center windows between 8:00 am and 3:00 pm on school days.  Additionally, students will be responsible for bringing their own textbook to class each day, when directed by their teacher.
BREAK AND LUNCH
Break is now divided, with some classrooms having Break the first fifteen minutes of class, and the other classrooms during the last fifteen minutes of class. If your student's 3rd or 4th period class is in an "odd" room number they will have Break during the first fifteen minutes. If your student's 3rd or 4th period class is in an "even" room number they will have Break during the last fifteen minutes.  This division will further eliminate the possibility of large group interactions, and results in only ¼ of our student body being out of class during this time.  Teachers will let their students know in advance which Break to attend. 
A grab-and-go lunch will be available for students to purchase. Students who do not have a 7th or 8thperiod class, or are in Athletics, will not stay on campus to eat their lunch. Only students with a 7th or 8thperiod class will be allowed to eat lunch on campus.  Designated seating areas in the Main and Music quads will be available and supervised to ensure appropriate social distancing. 
As a parent, I realize that having students back on campus can be both exciting and concerning.  I want to thank you in advance for your trust, support and continued partnership as we navigate this complex and challenging time. 
We are many.  We are one.  We are Warriors!